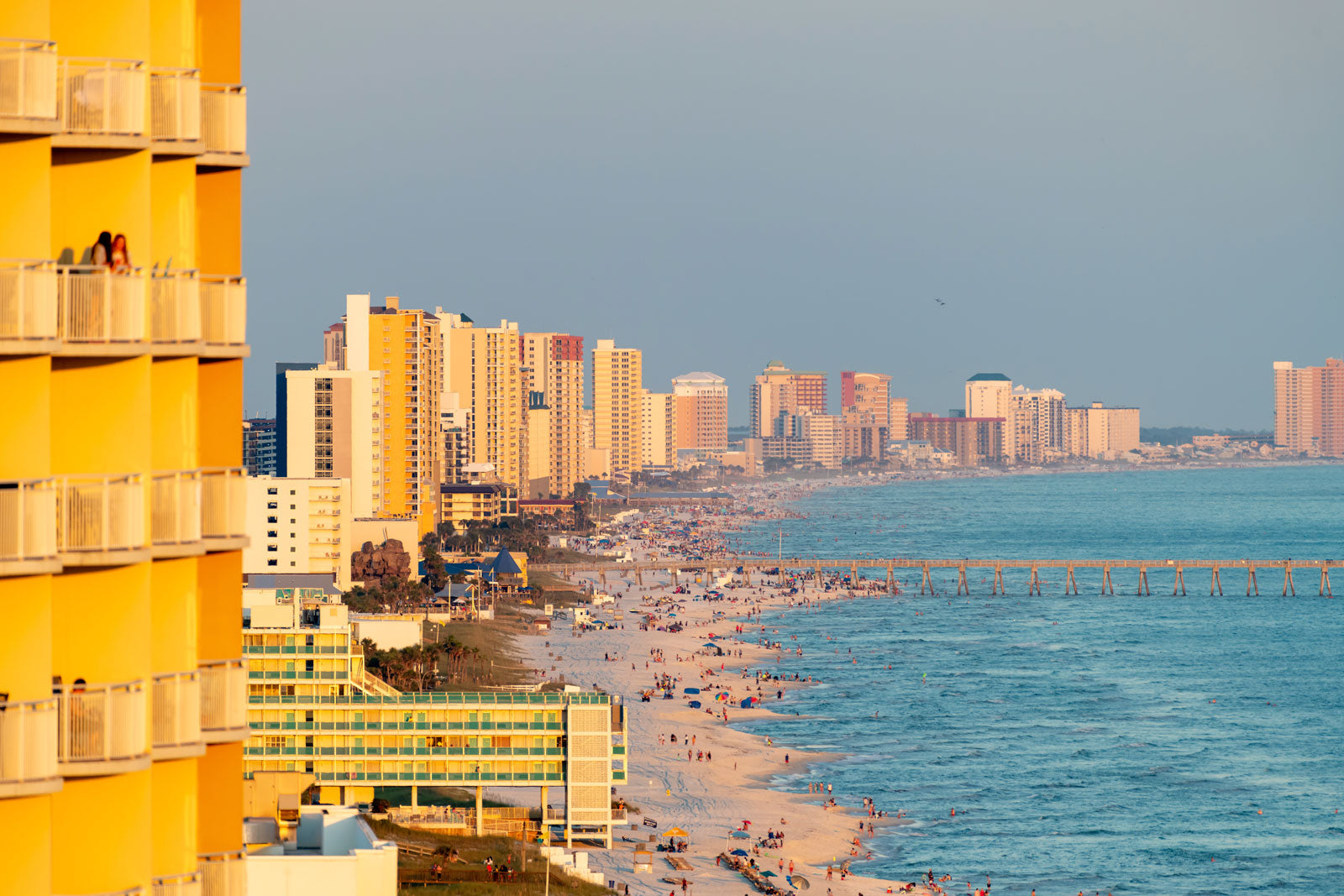 Are you thinking about heading to Panama City for a fun getaway?
You're dreaming about the miles of white sandy beaches lining the clear, turquoise waters of the Gulf of Mexico. You can't wait to sunbathe and dine at some delicious restaurants in Panama City.
As great as Panama City's beaches are, there is so much more to it than just its beaches and restaurants. Panama City Beach history is full of culture, shipwrecks, interesting facts, and past war stories.
Before you head out for a beach vacation, you should learn a bit about the history of Panama City! You may add a few things to your list of to-dos. Here are 10 things you may not have known about it.
1. The Panama City Area Served the Confederacy
Panama City has a rich history dating back past the Civil War in the 1800s. However, its role in the Civil War is also pretty fascinating. It may be one you may not know about.
Many fisheries and saltworks near the area in Panama City, Florida, were created at the time to serve the Confederacy. Although this was a successful trade at first, a Union raid destroyed the area and cut off supply to the Confederate troops.
2. It Was Used as an Industrial Center During World War II
During World War II, Panama City turned into an industrial center and shipbuilding area. Because of the jobs the shipbuilding industry provided, the area grew quickly during this time.
In fact, St. Andrews State Park was a military reservation during the war. What you now can visit as a beach area was once home to soldiers and the military. Interestingly enough, two of the original barracks are still standing at St. Andrews and can be seen outside. However, the inside of the barracks is now used for the park's office managers and closed to the public.
3. It Is the Location of the U.S. Navy Dive School 
Of all places, the United States chose to have its Navy Dive School in Panama City, Florida. In fact, it is the largest Navy Dive School in the entire world.
All types of divers from U.S. Navy deep sea divers and U.S. Army engineer divers to joint service diving officers and explosive ordnance disposal (EOD) officers, train at this facility. They have the ability to train in the open ocean, the second largest pool in the United States (which is on-site), and in simulation facilities. 
4. Panama City Is the Wreck Capital of the South (and for Good Reason)
If you are a diver who is into shipwrecks, visiting Panama City is a place you may want to add to your list.
Among these shipwrecks includes the Gray Ghost (a 100-ft tug boat) and the Empire Mica (an almost 500-foot British tanker). Empire Mica was hit with a torpedo in 1942.
There are a few other shipwrecks here as well as some artificial reefs off the coast.
If you are interested in exploring this area, make sure you have your diving certification and bring all of your gear! 
5. New Year's Eve Is a Huge Event
A decade or so back, you wouldn't have ever thought of Panama City Beach as the place to go for New Year's Eve. But nowadays, thousands of people attend the New Year's Eve party in Panama City to watch the large beach ball drop at midnight.
When we say large, we mean an 800-pound beach ball.
Instead of being surrounded by thousands of people in Times Square, you can choose to be surrounded by thousands of people on a beautiful beach in Florida.
There are also many other activities around the area to participate in. You can check out the shops, arcades, and restaurants instead of being trapped in a square for hours on end. Not to mention, you'll have much better weather than in New York during this time of the year if you choose to spend New Year's in Florida.
6. There Is a Very 'Zen' Zen Garden
When you hear "Panama City Beach," you probably only think about the beach. But don't be fooled! There is so much more than just beaches in Panama City.
The zen garden is one of them.
If you're ready to relax, eat healthy food, and take in some of the nature that Florida has to offer, head straight on over to the Lotus Cafe and Juice Bar at the Zen Garden.
If you're a vegan or vegetarian, there are plenty of options on the menu to satisfy your cravings. But if you're not, you'll want to try the delicious salmon on the menu!
Not hungry? See the massage therapist at the zen garden to get extra feelings of zen while you're in Panama City, Florida. There is also a storefront that has a lot of fun gifts like succulents, prints, and plant seeds.
7. It Is Known as the Seafood Capital of the South 
When visiting Panama City Beach, you can't leave without going to a seafood restaurant to try the seafood. It's known as the seafood capital of the South for a reason. A multitude of restaurants lines the beach - you'll have more than enough options to choose from.
If you can't decide on your own, we have a few recs that you won't want to miss:
Bayou Bill's Crab House
The Back Porch Seafood and Oyster House
Schooners
Dee's Hang Out
If you can only squeeze one in, that's great, but if you can do them all, even better!
8. PCB Conservation Park 
Much like the talk of the beaches takes you away from other things to do in Panama, the PCB Conservation Park is no exception.
New as of 2011, this park offers many different trails up to 12 miles long. If you enjoy walking or running on trails through shaded areas, the PCB Conservation Park is a place you will not want to miss.
You'll walk over boardwalks that hang above cypress ponds and through picnic pavilions for a nice shaded lunch.
Before you head to the park, make sure to get the right directions as the entrance is not well marked.
9. Dolphins Are Everywhere
If you're looking to go somewhere where you will see a dolphin in its natural habitat, Panama City is the place to go. With the highest concentrations of Atlantic bottlenose dolphins anywhere in the world, you may see them multiple times a day if you spend most of your time at the beach.
If you do see one, make sure to give it its space and don't get too close. As beautiful and majestic as they are, they are still wild creatures.
Instead of waiting to see one onshore, you could consider renting a boat or going on a boat tour to see the dolphins further out at sea. You may even get to see them play in the wake behind the boat! 
10. Pier Park Is Where It's Happening
After a day at the beach, you may want a more lively evening. Or maybe you need a full day's break from the sun. If that's the case, you don't want to miss out on Pier Park.
Here, you'll find excellent dining options, great entertainment, and over 100 fun shops that range from clothing to fine jewelry and home goods.
Whether you go to hang out at a local bar or want to play laser tag and listen to live music, you may find yourself here every night of the week. 
A few of the places you do not want to miss at Pier Park include:
Margaritaville for a lively time
Five Guys for a quick bite
Tootsie's Orchid Lounge for live country music
Dave and Buster's for drinking and gaming at the same time
Boutique stores in the area
There are a ton of other places to go at Pier Park as well! 
Panama City Beach History and Attractions
Panama City Beach is much more than just a beach destination. There is rich Panama City Beach history ranging from the Civil War to the World War as well as shipwrecks and newer events that take place in the area.
If you are going to Panama City for a vacation, you will want to make sure you hit more of the Panama City tourist attractions than just the beach.
Once you spend time there and ultimately fall in love with it, you may want to buy a piece of art that reminds you of your time in this beautiful destination.