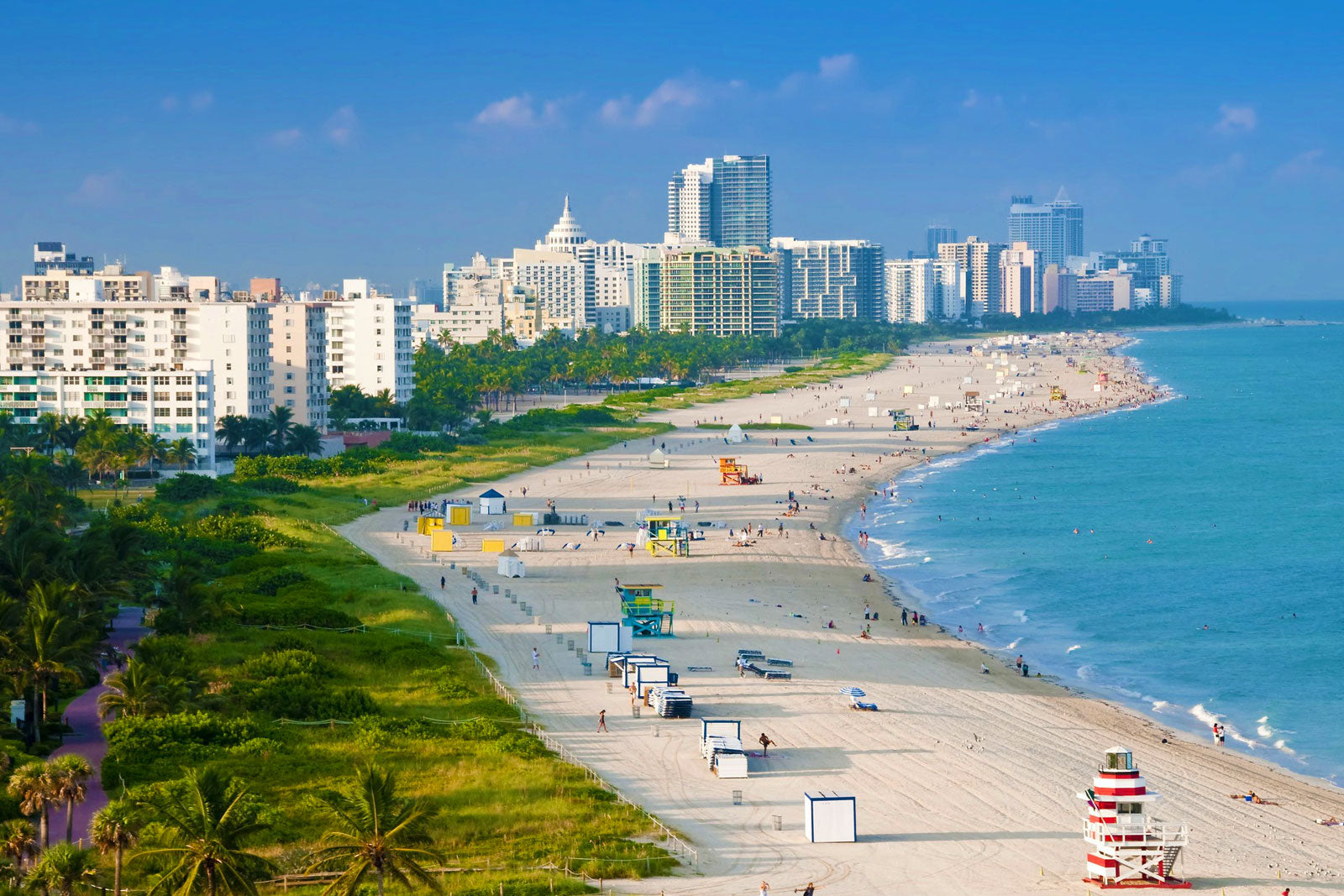 The fluorescent-lit streets of Miami have more story packed away than the white sand beaches and poolside swim-up bars care to share. Behind the tan skin and opulent streets is a tale of resilience and architectural breakthroughs. America's most pre-eminent beach locale should, in fact, not exist.
Resting on Florida's edge as the world's most exclusive sandbar, Miami Beach's unrefined originations wouldn't promote a feeling of beach at all. A look at the land through the lens of the 1870s would present a puzzled onlooker with a wide span of endless mangroves and a lackluster strip of sand unbefitting to today's sight. The iconic hotels and buildings looming over the water's edge were nowhere to be found—until a one New Jersey man stumbled into the area with a futuristic vision.
It took John Collins a while before his vision appeared. After buying the land that is now Miami Beach from a few men who drastically failed at farming coconuts, Collins tried the farming route himself with both vegetables and coconuts. His crops met the same demise—the swampy, rat and bug-infested land devoured them with no mercy. So, with a sizable chunk of seemingly useless land, Collins, with the help of his sons, got creative.
Much of Florida is built upon drained swampland, but the creation of Miami Beach was a feat larger than life. In 1911, John Collins and his family formed Miami Beach Improvement Company—the first recorded term of the phrase "Miami Beach." In the ensuing years, mangroves were cleared out, water channels were deepened around the land, and the area was filled in with soil. The first hotel, Brown's Hotel, was erected in 1915 (it's still standing today) and the town incorporated the same year.
As Miami Beach grew, it's prime directive was to draw the most notable of wealthy tourists. The post-WWII economic upheaval brought a significant number of immigrants and sent waves of culture into the 15-square-mile city, and a burgeoning population mixed with a perpetual flow of money came a set of unique difficulties, including crime, corruption, and racism. But beneath the crystal pools and expensive towers, "The Beach" is now a melting pot of diverse cultures deeply rooted in the community. 
Some would say that the man-made aspect of the commercially-driven paradise dims the lights that brighten the lively nighttime streets. But this fabricated paradise for the wealthy has grown into something more. It's a place for celebration, where signature annual events are bursting at the seams. It's a city of diversity, where all walks of life can be seen enjoying the pristine water's edge or white poolside beach chairs. And it's a reflection of the capabilities of what is possible. Miami Beach is an exemplary case of architectural and engineering wonder—a bold emblem of what man is capable of.