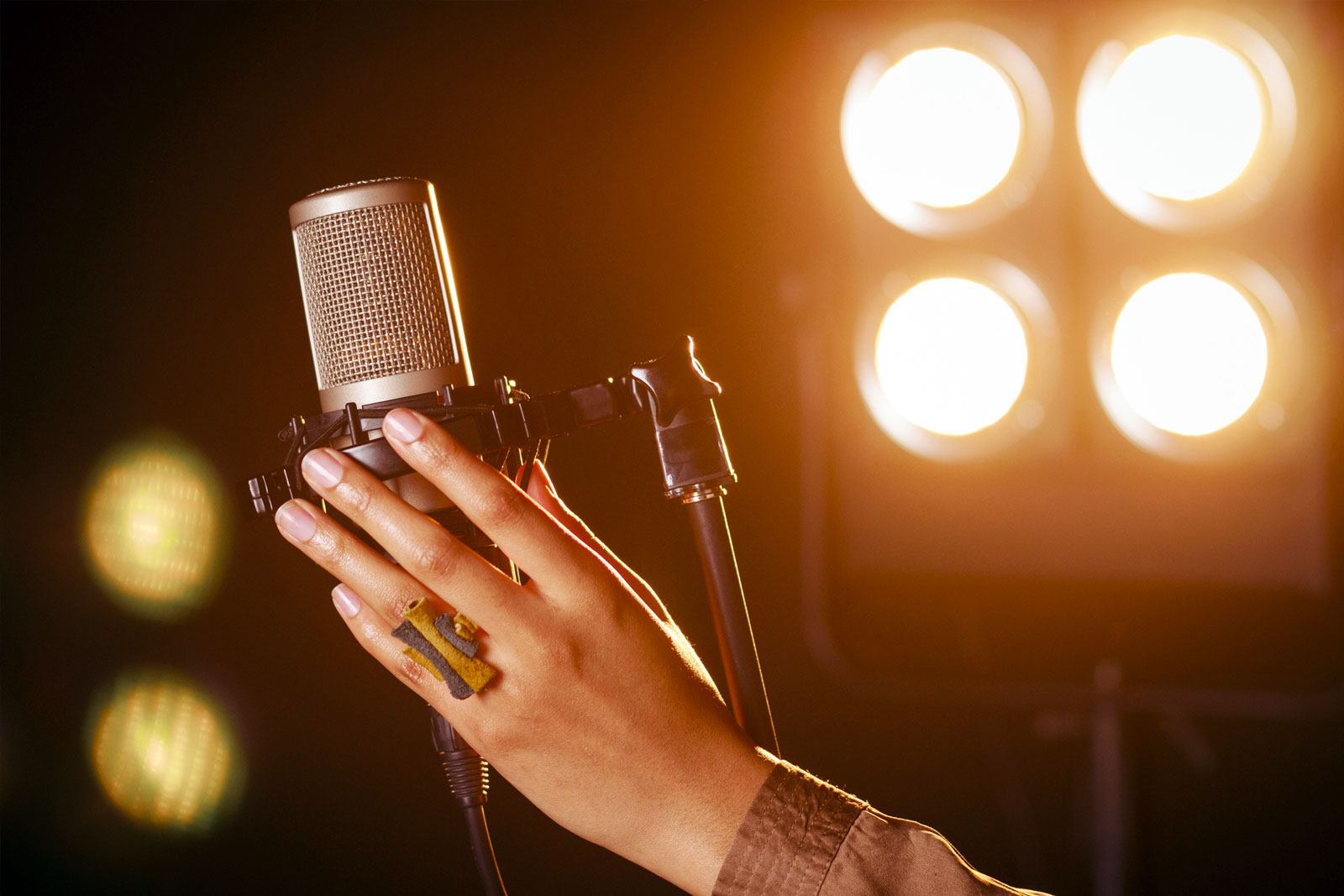 Nashville, Tennessee is a world-known town, famous for its bars, legendary music scene, and honky tonks. Lower Broadway Street in Nashville is known as Honky Tonk Highway and houses a multitude of bars that echo live music throughout the night.
The street attracts tourists from all over the world, and the live music venues normally have no cover charge. This is one of the best nightlife cities that you will ever visit in the U.S., so a trip to Tennessee is not complete without a journey down the Honky Tonk Highway.
Broadway Street lights up after dark and this district comes alive with music, restaurants, and shops.
Comprised of four blocks, Honky Tonk Highway is a historic area and has seen some of the world's most famous country, blues, and folk singers perform live. 
You can find live music from 10 p.m. until 3 a.m. here, so drink plenty of coffee beforehand and make sure to have an Uber lined up because you won't want to leave this hustling and bustling iconic music scene.
Nashville is a rich, historical place to visit filled with great restaurants and fun attractions, including the Honky Tonk Highway.
Read here to learn more about this legendary music district.
Where is the Honky Tonk Highway?
Honky Tonk Highway is on the corner of 5th and Broadway streets in the Music City of Nashville, Tennessee. Located on Lower Broadway, this row of music bars is easy to access from just about anywhere in Tennessee.
Many people from all over the U.S. take a road trip to Tennessee just to experience Nashville's historically famous music scene.
If you are coming from the west, take the I-24 straight to the Honky Tonk Highway, if you are coming from the east, then you can follow the I-40 to the music highway.
From Memphis, the Honky Tonk Highway road trip is three hours and also follows I-40 the entire way.
History
Honky Tonk Highway started as a haven for songwriters and musicians trying to make their big break. It was established in the 1960s by Tootsie Bess, who owned his first honky tonk called Tootsie's Orchid Lounge.
It has seen stars such as Kris Kristofferson, Willie Nelson, Johnny Cash, Hank Williams, Jason Aldean, and Taylor Swift.
All of these stars and more came to this music dreamland trying to become famous. A lot did, but a lot more hopeful country singers did not.
Tootsie's Orchid Lounge was sold in the 1990s and has since generated millions of dollars in revenue. Honky Tonk Highway is so incredibly popular that this one bar alone usually sells 11,000 beers on a busy Saturday night.
The small honky tonk bars that line the highway and play live country music are the backbone of Nashville's booming leisure tourism industry.
The oldest honky tonks serve today as a sort of history museum with photos of the Honky Tonk Highway and the legendary celebrities who used to play at their venues.
Visiting Honky Tonk Highway parallels taking a trip down history lane.
Where to Go on the Honky Tonk Highway
There are hundreds of bars, live music venues, restaurants, and shopping opportunities on the highway. Read here to learn about the hottest spots to visit during your stay in Nashville.
Bars/Live Music
Legends Corner on Lower Broadway should be your first stop on the highway. It features a live music act every night of the week and is aesthetically pleasing with thousands of photos of records and other memorabilia hanging on the walls.
Celebrity sightings are popular at Legends, so make sure to be on the lookout. Legends Corner was also voted the number 1 country bar in Nashville by voters, so this honky tonk should be high on your list.
Skull's Rainbow Room was opened in 1948 and is still open today as a Music City museum and jazz bar.
Back in the day, Andy Griffith was the house comedian and you could find weekly burlesque shows at the Rainbow Room.
This modern speakeasy was once the hangout spot for celebrities after the Johnny Cash Show. In 1969, legendary performers Bob Dylan, Joni Mitchell, Graham Nash, and Willie Nelson all took the stage at Skull's Rainbow Room.
Tim McGraw also got his start there when he was discovered in 1989.
Robert's Western World is a classic Lower Broadway bar that was once a guitar manufacturer and then a Western boots and apparel store. As soon as live music and food were introduced to Robert's, it instantly became a success.
You can go shopping, grab lunch, or have a beer and listen to live country music at Robert's Western World.
There is also live music seven days a week so whenever you choose to visit Honky Tonk Highway, you are sure to arrive at a good time for live music.
Honky Tonk Central is the highway's latest and greatest bar on Lower Broadway. It boasts three stories of live music stages and has live music every day of the week.
This huge bar takes up a whole corner on the Honky Tonk Highway and always seems to have a line on the weekends. You can find a different live band on each floor and an incredible view of Lower Broadway from the roof.
Last year alone, Honky Tonk Central brought in $20 million of revenue. Needless to say, this widely popular bar should be high on your list of venues to visit in Nashville.
Nudie's Honky Tonk bar is in a 100-year-old three-story building on Lower Broadway. It has millions of dollars worth of music memorabilia, including signed autographs and original guitars that stars used.
Nudie's Honky Tonk has iconic clothing made by the renowned tailor Nudie Cohn on display that was worn by stars like Bob Dylan, Hank Williams, Johnny Cash, Elton John, Elvis Presley, and countless others.
Nudie's also has two bars and multiple stages for live music. You can also take sunset photos of Honky Tonk Highway from their rooftop deck.
They offer a big menu of Southern comfort food and serve it with Music City hospitality.
Restaurants
Many of the honky tonk bars offer a menu selection of food, but if bar food isn't your forte, there are plenty of restaurants located on the highway as well. The Honky Tonk Highway offers more than just music and alcohol.
Jeff Ruby's Steakhouse is famous for Nashville's prime steak. They also serve seafood and offer nightly entertainment. This is a top choice for fine dining in Nashville.
Walk-ins are welcomed, but they recommend making reservations ahead of time because Jeff Ruby's is one of the most popular steakhouses in the area and it fills up fast on the weekends.
The Hampton Social offers amazing rooftop dining for the best views of Honky Tonk Highway. 
This high-grade restaurant is three stories high with a rosé lounge on the first floor, private dining on the second floor, and a new rooftop terrace dining option on the third floor with both indoor and outdoor seating arrangements.
They are known for their seafood selection as well as their pizzas and cocktails.
Etch Restaurant is a globally inspired restaurant in downtown Nashville. This modern restaurant has two dining floors, a full bar, and a chef's bar where guests are encouraged to interact with the chef.
It is a high-class restaurant and the chef has been in house for over 30 years. This is the ideal date spot in Nashville and perfect for treating yourself to a nice sit-down meal.
Shopping
Take a break from all the music and shop for souvenirs or a new pair of cowboy boots. There are plenty of souvenir shops on the famous Lower Broadway streets because it sees thousands of tourists a day.
There are also nearby shopping centers and boutiques in the area.
The Nashville Farmer's Market is nearby the Honky Tonk Highway and has over 100 merchants selling fresh produce, candles, kitchenware, and herbs. It has been in operation since 1950 and is widely popular among tourists.
Marathon Village is another popular Nashville shopping spot and is in a century-old warehouse. It is now a huge artisan, retail, and event space with artist studios and boutique distilleries.
Fifth + Broadway is a multi-level block of restaurants and retail in downtown Nashville. Here you will find art galleries and clothing stores such as Free People and Tecovas.
There is also a photo opportunity mural wall, a salon, and plenty of coffee shops to relax in with a good book.
Honky Tonk Highway
Honky Tonk Highway houses some of the most famous bars in the U.S. Many big stars got their big breaks in this district, and live music can still be found 7 days a week.
There are many bars, live music venues, restaurants, and stores to visit while you are exploring Honky Tonk Highway.
Feel free to contact us with any further questions about this Nashville hot spot, or any other travel inquiries.